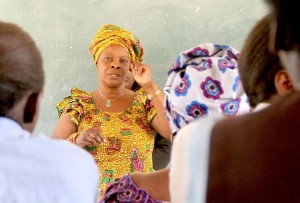 First Lady Esther Lungu has called for increased investments towards girls and women's education covering early childhood to tertiary levels.
Mrs. Lungu says access to education will create pathways to economic justice for vulnerable girls and women.
The First Lady says education will also enable young women and adolescent girls to effectively participate in decision making at various levels in society.
Mrs. Lungu said this when she addressed a high level discussion forum on Pathways to Economic Justice for adolescent girls and young women at the United Nations headquarters in New York.
This is on the sidelines of the ongoing 61st Session of the Commission on the Status of Women Conference.
The First Lady also called for the need to address gender disparities, and flawed labour practices, noting that pregnant women are usually discriminated against at work places.
And Africa Union's Goodwill Ambassador for Ending Child Marriages, Nyaradzayi Gumbonzvanda thanked Mrs. Lungu and the Zambian government for the political will towards enhancing the welfare of girls and women in Zambia.
Mrs Gumbonzvanda bemoaned the continued illicit financial outflows of billions of dollars from Africa at a time the continent is facing huge drop outs of girls and women from schools..
Find Us on Social Media