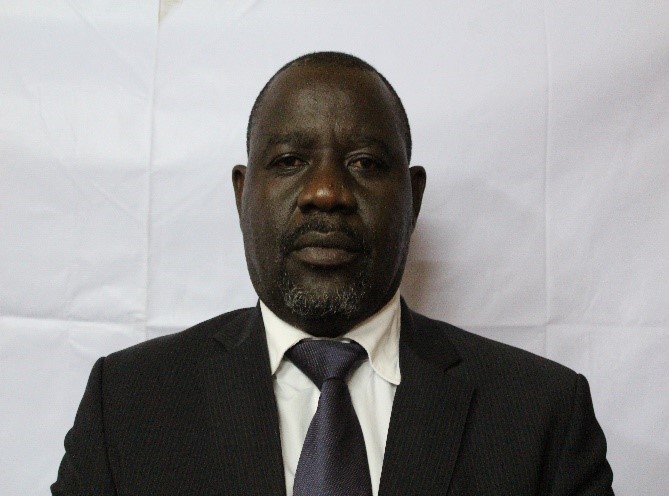 The Guest of Honor;
Board Members;
Coalition Members;
ZANEC Executive Director and Secretariat staff.
Ladies and Gentlemen, Guest of Honour,
It is my singular honor and privilege to deliver this speech during our 7th General Assembly. Let me mention from the onset that this General Assembly is different as it is the first to be conducted under the amended Constitution. This means that the agenda for this General Assembly does not include elections since the constitution now allows for a term of four years for the Board of Governors.
The theme for this year's General Assembly is: "Developing a Sustainable Coalition through effective Partnerships".  The decision to arrive at this theme is against the background that it has become more than necessary for Civil Society to understand that participation in the spaces provided for us to make improvements in the Education and Skill Sector are enhanced and maximized through partnerships.
Ladies and Gentlemen, Guest of Honour,
Annually the Coalition arrives at mutually agreed upon work plans that harness our shared values and systems. It is for this reason that our planned activities include capacity enhancement; networking at the national, sub regional and international level; and designing of tools for monitoring and evaluating the outcome of these efforts. The idea behind the theme is to prepare the Coalition to remain resilient, be strong, resourceful, and sustainably resourced both financially and technically.
Ladies and Gentlemen, Guest of Honour,
Since its inception, the Coalition has been and continues to create partnerships that allow for us to progressively move towards achieving our goal of advocating for quality education for every Zambian. We therefore recognize the operating space provided by our government through the Ministries responsible for Education. It is our desire to continue working in partnership with the Ministries responsible for Education and Skills to ensure that qualitative and quantitative improvements are realized in the Education and Skills Sector.
Ladies and Gentlemen, Guest of Honour,
The year 2017 has seen the increased interest for CSOs to become members of the Coalition. Not only so but in our individual capacity we have realized that creating synergies with fellow CSOs such as Civil Society for Poverty Reduction, the Civil Society Poverty Observatory Group, OXFAM Zambia just to mention a few; are important if we are to be significantly involved in monitoring progress made in the sector.
Ladies and Gentlemen, Guest of Honour,
In line with our theme for this General Assembly, for us to be a sustainable Coalition, especially financially, we must be able to think outside the box. Reductions in traditional forms of funding globally and locally mean that as a Coalition, we must seek alternative sources of income. It is important to note that overcoming dependency on external sources is a challenge which as a Coalition we are struggling with. As such to gain any form of sustainability as a Coalition we must be able to "Strategically and effectively handle change." It is for this reason that as a Board, in close liaison with ZANEC's Management, our vision is to have a ZANEC House by the close of 2019.
 Ladies and Gentlemen, Guest of Honour,
As we are gathered here today in order to ensure our sustainability and management of effective partnerships, I call on all Coalition Members to:
Continue developing their capacity through the avenues and opportunities the Coalition provides so as to adapt and cope with change.
Develop relationships with like-minded organisations.
Ensure resources are utilized effectively and creatively to meet the intended goals and targets.
Run with the Coalition's agenda even as we implement our own organizational activities so that we are able to effectively mobilize communities to demand for quality education.
 Ladies and Gentlemen, Guest of Honour,
Sustainability isn't just funding. We also need to build the institutional capacity of our Coalition but also that of individual Member Organizations. Let me conclude by calling upon the Coalition to come out of this General Assembly with alternative and innovative routes to funding. If as a Coalition we do not prove to be accountable and legitimate to the Zambian learner, we will no longer be relevant. I therefore call on the Coalition to look back, broader, deeper and forward.
I thank you All, and God Bless ZANEC!
Read by ZANEC Board Chairperson, Mr. Kabika Kakunta
Find Us on Social Media