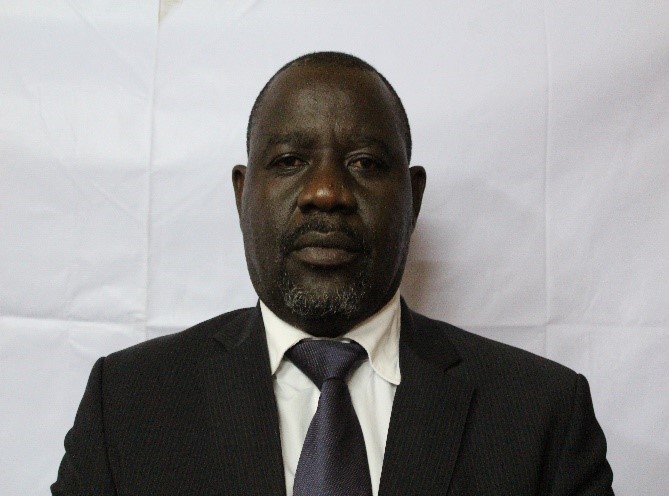 The Guest of Honour PS Administration from the Ministry of General Education
Members of Parliament  (MPs)
Government Official
Mentor Teachers and Learners
ZANEC Member Organisations
Other Civil Society Organisations  
Members of the Press
May I simply say all protocols observed,
It is my singular honour and privilege to welcome you all to this engagement meeting. Your presence this morning shows your commitment towards promoting access to quality education for every Zambian.
This meeting is dubbed "National Engagement Meeting on Strengthening School Governance and Gender Equality".  ZANEC implements various activities to promote strengthening of school governance and gender equality as we believe this is one of the panaceas of achieving quality education for all Zambians. Over the last four years, ZANEC  and its Member Organisation Forum for African Women Educationalist in Zambia (FAWEZA) in partnership with Plan International Zambia and support from DANIDA embarked on a Good School Project which contributes towards achieving this.
ZANEC has convened this meeting today because it recognises the importance of school governance and gender parity in increasing access to quality education that bring about positive learner outcomes at all levels of education.
Ladies and Gentlemen
Research has shown that participatory school governance can serve as an entry point to raising institutional performance in the delivery of education services. Participatory governance can discourage poor utilization of resources which directly affects performance of the education and skills sector.  This is because it promotes Social Accountability which in turn provides checks and balances in a school setup where people in the community and learners themselves are involved in the management of the school.
Promotion of gender equality is equally of importance in our schools in Zambia. It is for this reason that girls and boys have to be given an opportunity to attain education. However, research has shown that girls are more disadvantaged because of the challenges that they face such as early child pregnancies, early child marriages and negative traditional practices that retard and stop education progress of the girl child.  A lot of people are not aware of the Re-entry Policy that enables girls to go back to school during and after pregnancy.
Ladies and Gentlemen
ZANEC supports participation in decision-making for girls and boys, building their capacity to identify and address various problems in their school (for example, relationships, behaviours and resources), which may affect their performance and completion of school. In doing so, we have also taken keen interest in ensuring the involvement of learners with special education need. The key social accountability methodologies used in this project are the Notice Board Initiative and a child-friendly scorecard approach, adaptable for the use of children within different age groups.
This scorecard process enables girls and boys as the key service users and rights holders in education to identify their chief concerns within schools and to raise these with their duty-bearers. They are given the opportunity to assess the performance of their schools in terms of quality and transparency, leading them to participate in planning.
By providing a space for girls and boys to consider their priorities separately, the scorecard approach aims to improve gender sensitivity and draw out different needs. Trained Mentor Teachers in each school facilitate the scorecard process and help to facilitate the establishment or strengthening of girls and boys' councils in schools and other relevant clubs, e.g. girls' safe clubs or gender clubs with both girls and boys participating. This strategy has worked very well in the target schools.
Ladies and Gentlemen
The issues from the scorecard process have indicated that there is inadequate infrastructure in most schools such as classrooms, toilets, libraries, computer laboratories, teachers' houses and inadequate water points. Other challenges faced by the learners include inadequate computers. For example, one computer is being shared by fifteen learners. In terms of gender there are no sanitary pads being distributed in schools in spite of the government allocating funds towards this initiative in the 2017 and 2018 budgets. As if this were not enough, the toilets are not gender sensitive.
Some successes have been achieved from participatory school governance through the involvement of the Community Action Groups (CAGs).  For example more toilets, teachers' houses and classrooms have been built.  There has also been reduced absenteeism among the learners.  However, more needs to be done to address the challenges that learners face in schools.
With regards to gender issues, ladies and gentlemen, early pregnancies and child marriages have increased the number of out of school children. It has become increasingly important that drastic measures are put in place to bring an end to this scourge. Through our interaction with the different stakeholders in this project it is evident that the inadequate boarding facilities in our schools make girls susceptible to increased possibility of uninformed sexual activity, abuse and peer pressure. This is especially so for those who are left unsupervised because they resort to weekly boarding in order to access education facilities. Some negative cultural beliefs and behaviours have also contributed to early teenage pregnancies and child marriages.
It is crucial that sensitization is increased especially in places where teenage pregnancies and early child marriages have escalated. It is also important that the girls who have dropped out of school because of pregnancies are taken back to school through the Re-entry Policy.
Additionally, it is important that the Re-entry Policy is taken seriously and implemented by all well-meaning Zambians as it will bring to the reality of 'not leaving any one behind' as stipulated in Seventh National Development Plan and the Vision 2030.
Finally, Mr. PS, ZANEC takes this opportunity to earnestly appeal to the government, particularly the Ministry of Finance, to increase the budgetary allocation for subsequent National Budgets to the Education and Skills Sector from the current 16.1% to a minimum of 20% as per the Cairo Protocol on Education.  It is very sad to note that in spite of all the challenges the education sector is facing, the annual allocations have been taking a nose-dive over the last five years. It is our hope that the 2019 budget will take heed of our strong recommendation and speak to the realities on the ground by increasing the Education and Skills Sector budget to a minimum 20% of the national budget. It is only then that we can truly achieve our national goal of leaving no one behind by ensuring complete access to quality education for each and every Zambian.
Ladies and Gentlemen
As ZANEC, we strongly believe that we all play a big role in ensuring that participatory good school governance and gender equality is strengthened in our schools in communities and the country at large. I therefore, urge everyone present to participate actively in the deliberations of this meeting as your contributions are of high value to the outcomes of this workshop.
Thank you and God bless you all!
Find Us on Social Media