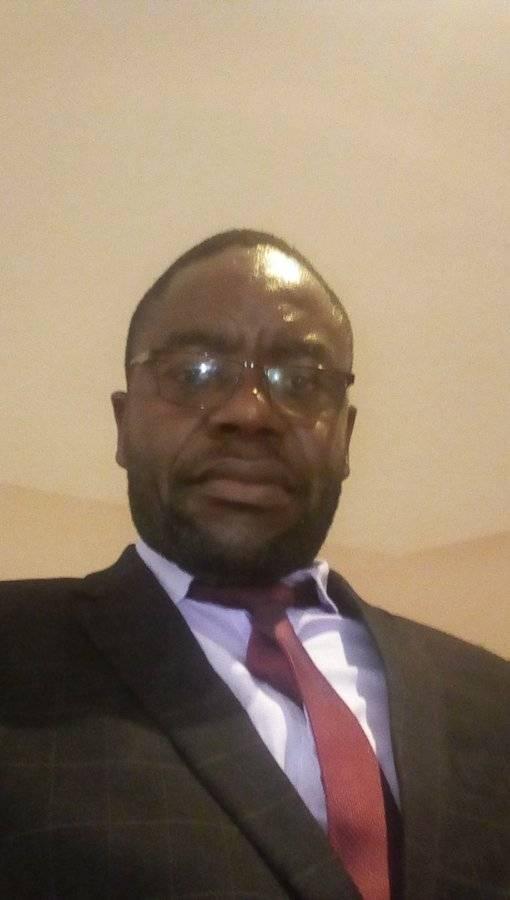 THE GUEST OF HONOUR
COOPERATING PARTNERS
ZANEC HONORARY MEMBERS
ZANEC BOARD AND MEMBER ORGANISATIONS
MEMBERS OF THE PRESS
LADIES AND GENTLEMEN,
I AM DELIGHTED TO MAKE THIS ADDRESS YOU COLLEAGUES AS WE COMMEMORATE THE 9TH GENERAL ASSEMBLY OF THE VIBRANT ZAMBIA NATIONAL EDUCATION COALITION (ZANEC). MY ADDRESS TO THIS 9TH GENERAL ASSEMBLY IS A SENTIMENTAL ONE. AS YOU ARE AWARE, I ASCENDED TO THE CHAIRPERSONSHIP OF THE ZANEC BOARD AFTER THE DEMISE OF OUR IMMEDIATE PAST CHAIRPERSON MRS. HARRIET SIANJIBU MIYATO. THEREFORE, BEFORE I PROCEED, *MAY I REQUEST THAT WE OBSERVE A MINUTE OF SILENCE IN HONOUR OF OUR DECEASED IMMEDIATE PAST CHAIRPERSON.   
AMEN!
LADIES AND GENTLEMEN,
THE BEST WAY WE CAN HONOR OUR LATE CHAIRPERSON IS TO UNITE IN CARRYING FORWARD HER VISION AND ASPIRATIONS OF MAKING ZANEC A STRONG AND SUSTAINABLE COALITION.
LADIES AND GENTLEMEN
I AM HONORED TODAY TO BE IN THE MIDST OF SO MANY WOMEN AND MEN WHO HAVE MADE ACHIEVING QUALITY EDUCATION AND PROMOTING LIFELONG LEARNING THEIR LIFE AMBITION. YOUR ENERGY AND DEDICATION IS TRULY INSPIRING.
LADIES AND GENTLEMEN
THE THEME FOR THIS YEAR'S GENERAL ASSEMBLY WHICH IS: "KEEPING THE WHEELS OF EDUCATION RUNNING AMIDST THE COVID 19 PANDEMIC" REASONATES VERY WELL WITH OUR CURRENT OPERATING ENVIRONMENT. THE THEME IS A CALL TO CONTINUITY OF LEARNING AMIDST THE COVID 19 PANDEMIC.
AS YOU ARE AWARE, COVID-19 HAS POSED A GREAT CHALLENGE IN THE DELIVERY OF EDUCATION IN ZAMBIA AND GLOBALLY. THE IMPACT OF THE LONG SCHOOL CLOSURE WE EXPERIENCED LAST YEAR HAS MANIFESTED ITSELF IN THE LOSS OF LEARNING TIME AND INCREASED DROP OUT RATES AMONG OUR LEARNERS. WORSE STILL, THE REMOVAL OF GIRLS FROM THE SAFE ENVIRONMENTS PROVIDED BY SCHOOLS HAS LED TO AN INCREASE IN THE NUMBER OF EARLY PREGNANCES AND MARRIAGES AMONG OUR SCHOOL GIRLS ESPECIALLY IN RURAL AREAS.
HOWEVER, AS A RESULT OF THE OVERWHELMING IMPACT OF THE COVID 19 PANDEMIC ON EDUCATION, THE COALITION PARTNERED WITH GOVERNMENT AND UNICEF IN GENERATING EVIDENCE WHICH HAS PLAYED A MAJOR ROLE IN INFORMING STRATEGIES FOR DISASTER PREPAREDNESS AND MITIGATION. THIS HAS RESULTED IN THE IMPLEMENTATION OF VARIOUS INNOVATIONS BY POLICY MAKERS, POLICY IMPLEMENTERS, SCHOOLS, TEACHERS AND LEARNERS AIMED AT MITIGATING THE IMPACT OF THE PANDEMIC.
LEARNING HAS ALSO SHIFTED FROM WHAT WE ARE USED TO. PEDAGOGICAL ADAPTATIONS HAVE PROVED IMPORTANT AS THE TRADITIONAL FACE TO FACE MODELS BECAME RISKY. ALTERMATIVE MODES OF EDUCATION PROVISION IN FORM OF RADIO, TELEVISION, MOBILE OR ONLINE PLATFORMS HAVE TAKEN CENTER STAGE. TO COPE WITH THESE NEW INNOVATIONS, OUR TEACHERS HAVE HAD TO ADAPT THEIR TEACHING METHODOLOGIES. THESE SERVICES BROUGHT TO THE ATTENTION OF ZANEC AND THE MINISTRY TO ENSURE THAT EVEN A CHILD IN THE MOST REMOTE PARTS OF ZAMBIA GETS ACCESS TO LEARNING THROUGH THE EXPANSION OF THE EDUCATION BROADCASTING SERVICES (EBS) RADIO AND TV. I AM GLAD TO INFORM THIS HOUSE THAT THE INDEPENDENT BROADCASTING AUTHORITY (IBA) IS READY TO MAKE THIS POSSIBLE THROUGH INTERVENTIONS OF ZANEC MEMBERS.
LADIES AND GENTLEMEN
IT IS AGAINST THIS BACKGROUND, THAT WE GATHER TO RE-ECHO THE GOVERNMENT'S CALL FOR BLENDED LEARNING INVOLVING BOTH FACE TO FACE INTERACTION UNDER THE NEW NORMAL AND REMOTE LEARNING. AS A COALITION, WE ARE READY TO CONTINUE SUPPORTING GOVERNMENT AND EDUCATION STAKEHOLDERS IN GENERATING RESEARCH EVIDENCE TO INFORM THE OVERALL RESPONSE TO THE CHALLENGES BROUGHT ABOUT BY COVID 19 BY ENSURING THAT ALL LEARNERS, INCLUDING THE EARLY CHILDHOOD EDUCATION ONES, BENEFIT FROM THE SERVICE.
LADIES AND GENTLEMEN
I AM ALSO PLEASED TO INFORM YOU THAT WE WILL BE PRESENTING A NEW STRATEGIC PLAN FOR PERIOD 2021 – 2025. OUR NEW STRATEGIC PLAN IS ALIGNED TO THE NATIONAL AND SECTOR DEVELOPMENT PLANS, TO ENSURE WE REMAIN RELEVANT AND RESPONSIVE TO THE NATIONAL EDUCATION PRIORITIES. OUR STRATEGY CALLS FOR RETHINKING EDUCATION TO ENSURE THAT IT PROVIDES REQUISITE SKILLS THAT CAN CONTRIBUTE TO THE DEVELOPMENT OF THE COUNTRY.
LADIES AND GENTLEMEN
EDUCATION DETERMINES ANY NATION'S STATUS. IF IT IS REFORMED THROUGH A CURRICULUM PREMISED ON THINKING, INNOVATION AND INQUIRY AND NOT BARELY THE DESIRE TO PASS EXAMINATIONS, EDUCATION CAN BRING DEVELOPMENT TO OUR NATION.
WHEN TEACHERS CREATE FRIENDLY ENVIRONMENT WHERE LEARNERS LOOK FORWARD TO GOING TO LEARN, IT CAN CATAPULT THEIR ABILITY TO GRASP SKILLS AND BECOME PRODUCTIVE. THIS SHOULD BE DONE IN AN INCLUSIVE MANNER TO ENSURE THAT LEARNERS WITH DISABILITIES FEEL PART OF THEIR NATION'S DEVELOPMENT. IT IS OUR COALITION'S DESIRE TO PARTNER WITH GOVERNMENT TO REALISE THESE ASPIRATIONS.
LADIES AND GENTLEMEN
AS WE DELIBERATE ON THE PAST YEAR'S PERFORMANCE, IT IS ALSO MY HOPE THAT WE WILL CELEBRATE OUR SUCCESSES AND REFLECT ON AREAS THAT WE NEED TO DO BETTER. WE NEED TO LEARN FROM OUR WEAKNESSES IN ORDER TO ACHIEVE BETTER OUTCOMES DURING OUR NEW STRATEGIC PERIOD. LET US CONTINUE TO BE ACCOUNTABLE AND TRANSPARENT AS WE CONDUCT OUR WORK AS A COALITION.
IT IS FOR THIS REASON THAT I CALL ON ALL MEMBERS AND EDUCATION STAKEHOLDERS TO CONTINUE CONTRIBUTING TOWARDS AN ACCOUNTABLE EDUCATION SYSTEM, WITH THE SOLE PURPOSE OF ADVANCING THE BEST INTEREST AND RIGHTS OF ALL LEARNERS.
LADIES AND GENTLEMEN
LET ME CONCLUDE MY SPEECH BY CALLING UPON ALL COALITION MEMBERS TO CONTINUE SUPPORTING THE COLLECTIVE PRIORITIES OF THE COALITION.  I FURTHER CALL UPON ALL ZANEC MEMBERS PRESENT TO ACTIVELY DELIBERATE DURING THIS ASSEMBLY TO ENSURE THAT WE MAKE RESOLUTIONS THAT WILL CONRIBUTE TOWARDS THE GROWTH AND SUSTAINABILITY OF ZANEC.
THANK YOU AND MAY GOD BLESS YOU ALL!!
Find Us on Social Media