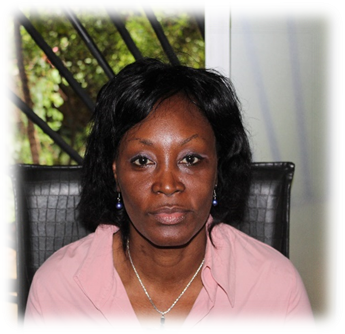 Zambia National Education Coalition (ZANEC) is saddened by the increasing number of school going age girls that are getting pregnant in the country. According to the 2016 Education Statistical Bulletin it was reported that 11, 765 girls in primary schools and 3,457 in secondary schools became pregnant and dropped out of school, as such a total of 15,222 dropped out of school in 2016 alone.  The Coalition is aware of the recent media reports indicating that a large number of girls are dropping out of school due to ever increasing teenage pregnancies and child marriages. Information on the ground is that over 500 girls have fallen pregnant in Chipata, Eastern Province and dropped out of school just in one month.
Early child pregnancies and child marriages have increased the number of out of school children. It has become increasingly important that drastic measures are put in place to bring an end to this scourge. Through our interaction with the different stakeholders we are of the view that the inadequate boarding facilities in our schools make girls susceptible to increased possibility of uninformed sexual activity, abuse and peer pressure especially for those who are left unsupervised. Some negative cultural beliefs and behaviours have also contributed to early teenage pregnancies and child marriages.
There is urgent need to help save our children from the negative consequence of early marriages and pregnancies. Parents that are in the habit of marrying off children have to stop this vice and be punished severely according to the Education Act of 2011 in order to deter would be culprits from perpetrating the vice.  Parents will further need to ensure that their children are well supervised and guided to ensure appropriate social cultural norms and values are instilled in them.
It is crucial that sensitization is increased especially in places were teenage pregnancies and early child marriages have escalated. It is also important that the girls who have dropped out of school because of pregnancies are taken back to school through the Re-entry Policy.
ZANEC together with its member organisations have been involved in massive sensitization on the Re- entry Policy and working to bring back to school the teenage mothers, boys and girls that have been married off. For example the Forum for African Women Educationalist of Zambia, (FAWEZA) has managed to take 61 teenage mothers back to school in Kalomo District, Southern Province in the first quarter of 2018 alone.
Furthermore, Divine Community School has brought back seven (7) teenage mothers to school and Harvest Pentecostal Church has managed to bring back 10 teenage mothers back to school in Lusaka Province.  Rural Children's Hope (RCH) managed to take back to school 38 teenage mothers in 2011 and these learners have since completed their education in 2015 in Nyanje Village, Sinda, Eastern Province.
PAF through the Girl Action Forum (GAF) has successfully managed to re- enroll 93 girls back to School in Mazabuka, Monze and Namayani in Southern Province. Chadiza, Chipata and Mambwe in Eastern Province. The Girls Action Forum (GAF) is one such programme that prepares girls to take up their civic and social responsibilities. The GAF is a mentorship programme that builds learning and social skills. It is a tool that responds to the challenges faced by girls in rural communities.  At the end of the project a 93% reduction in early marriages and pregnancies was recorded across the 80 targeted community schools. This result was directly related to the new mentorship intervention, which indicated that schools with high performing Girls Action Forums reported low cases of early pregnancy and marriages with even lower rates of dropouts among girls.
Therefore, we want to encourage the parents, guardians, the church, CSOs and the different stakeholders in the education and skills sector to step up the fight to remove early child pregnancies and marriages in our society. Additionally, it is important that the Re-entry Policy is taken seriously and implemented by all well-meaning Zambians as it will bring to the reality of 'not leaving any one behind' as stipulated in Seventh National Development Plan and the Vision 2030.
ZANEC would also like to take this opportunity to salute the traditional leaders that have been in the fore front punishing perpetrators of early marriages in their Chiefdoms. The Coalition urges all traditional leaders to emulate this.
Lastly ZANEC reiterate its unwavering advocacy for the sustained implementation of the Re-entry Policy not as an encouragement to continued pregnancies, but to give a second chance to drop outs to complete their schooling circle and became self-sufficient and not perpetual dependents on parents, community and the nation at large.
Mrs. Grace M. Sinkamba
EXECUTIVE DIRECTOR
Issued on 16th May, 2018
Find Us on Social Media