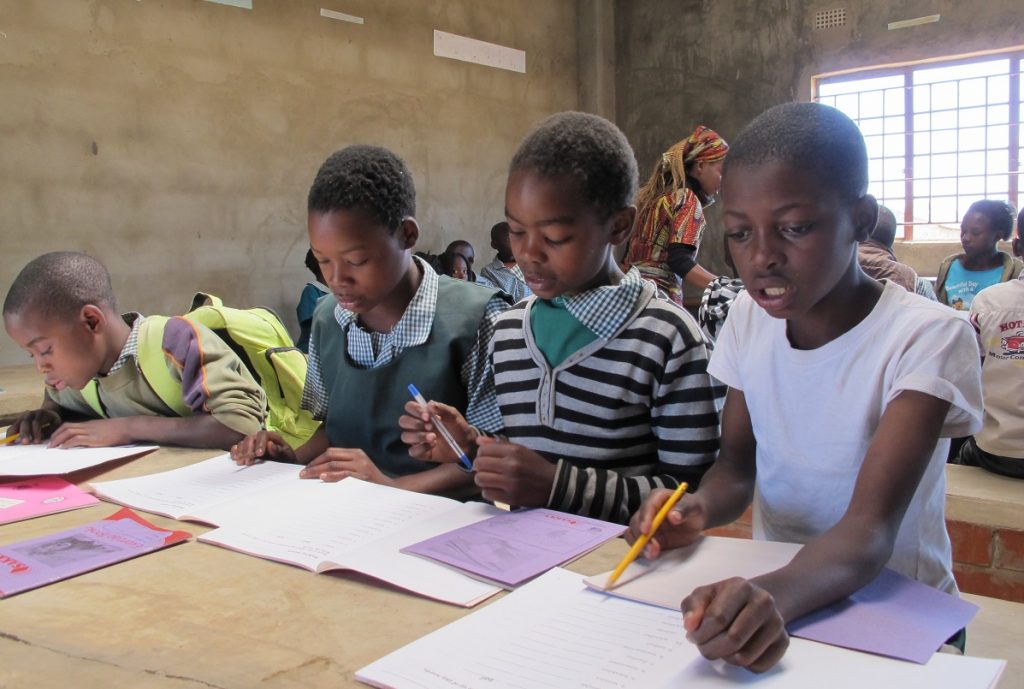 ZANEC is a Coalition of non-state actors working in the education sector comprising Community Based Organizations (CBOs), Faith Based Organizations (FBO's), Non-Governmental Organizations (NGOs), Students Union and Teacher Trade Unions (TTUs) working to enhance the provision of education in Zambia. The membership of ZANEC currently stands at sixty-eight (68) Member Organizations spread around the country. As a Coalition, ZANEC is mandated to mobilize CSOs for a unified voice to influence change in the education sector.
Today, June 16th 2017, ZANEC joins the rest of the world in commemorating the Day of the African Child that is being observed under the theme; "Accelerating Protection, Empowerment and Equal Opportunities for Children in Zambia by 2030 through Child Participation". It is pleasing for the Coalition that this year's theme is focusing on issues of protection, empowerment, equal opportunity and fostering child participation.
On June 16, 1976, nearly ten thousand black students from Soweto, South Africa, marched on the streets of the city to protest on the quality of their education. This was to demonstrate their disapproval of the Black Education Act, which isolated students centered on their race. The day is each year commemorated to reflect on the massacre of the school children during the Soweto Uprising of 1976 who rejected the decision that was made without their participation or involvement. This shows how from way back children's participation has been ignored in making decisions that impact on them. Since then, Day of the African Child is commemorated beyond race issues to include all other rights of the African child as espoused in the United Nations Convention on the Rights of the Child and the African Charter on the Rights and Welfare of the Child.
Time and again ZANEC has been echoing the need for an inclusive education system that provides an enabling environment for children in Zambia. Children at all levels of the education system from Early Childhood, Primary, Secondary way through to tertiary level are faced with various challenges. Among some of the challenges being faced by the children include inadequate access to quality education, inadequate parental involvement in providing basic Sexual Reproductive Health Information to empower the children in the teen age group to make informed decisions, child marriages and inadequate platforms that are created to foster child participation to mention but a few of the challenges being faced by children especially those in the rural parts of Zambia. It is important for Child Participation to be fostered at all levels so that they can also have a voice on issues that affect them and provide solutions to those issues.
ZANEC further expresses concern on the inadequate learning facilities for Children with Special Education Needs (CSEN). It is sad to note that these children especially at Early learning level are not being adequately catered for, less still not being provided for space to enable their participation at various levels. ZANEC calls on all stakeholders to ensure that children with Special Education Needs are provided with the needed support so that they are also able to fully enjoy the basic right of access to quality education services.
ZANEC recommends coordinated efforts by Ministry of General Education, Ministry of Health and Ministry of Community Development and Social Welfare to work hand in hand so that children with special education needs are identified at any early stage to enable them access all levels of education.
As we commemorate the Day of the African Child, ZANEC challenges every Zambian to join in fighting the predicaments faced by children of all age groups and play a role in addressing issues affecting children at household, school and way through to the national level. As the saying goes: "One's child, is everybody's child".
_____________________
Grace B. Manyonga (Ms.)
EXECUTIVE DIRECTOR
Find Us on Social Media