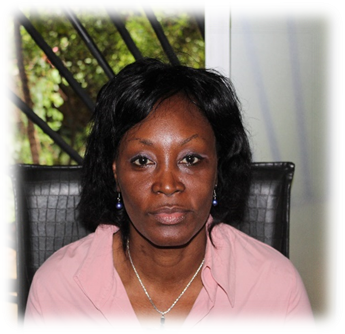 ZANEC BOARD MEMBERS,
ZANEC MEMBER ORGANISATIONS,
ZANEC EXECUTIVE DIRECTOR,
ALL PROTOCOLS OBSERVED,
LADIES AND GENTLEMEN,
FIRST OF ALL I WELCOME YOU ALL TO THIS IMPORTANT MEETING. I ALSO TAKE THE OPPORTUNITY TO SALUTE THOSE OF YOU THAT HAVE COME FROM OUTSIDE LUSAKA FOR TAKING THE TIME TO TRAVEL TO BE PRESENT AT THIS MEETING. YOUR PRESENCE IS A CLEAR DEMONSTRATION OF HOW YOU VALUE YOUR MEMBERSHIP TO THE COALITION.
THIS MEETING IS "DUBBED A JOINT SUBSECTOR MEETING" WHERE WE WILL BE SHARING THE 2018 ANNUAL WORK PLAN AND BUDGET FOR THE COALITION.  THIS MEETING IS OF GREAT SIGNIFICANCE AS IT AIMS TO HELP US MOVE TOGETHER IN ENSURING THAT 'NO ONE IS LEFT BEHIND' IN RECEIVING QUALITY EDUCATION IN ZAMBIA. THIS MEETING THEREFORE, WILL PROVIDE GUIDANCE ON HOW, AS A COALITION, WE WILL ENDEAVOR TO MAINSTREAM GENDER, EQUALITY AND SOCIAL INCLUSION IN OUR WORK. AS YOU MAY ALL BE AWARE THE FIVE (5) EDUCATION SUBSECTOR COMMITTEES ARE ALIGNED TO NATIONAL EDUCATION AND SKILLS SECTORS. THE SUBSECTORS ARE DELIBERATELY DESIGNED TO FACILITATE THE PARTICIPATION OF YOU THE MEMBER ORGANISATIONS IN COALITION ACTIVITIES.
LADIES AND GENTLEMEN
PLANNING, COMMUNICATION AND SHARING IS KEY IN THE SUCCESSFUL DELIVERY OF THE 2018 ACTIVITIES AND IN THE LONG TERM ACHIEVEMENT OF THE STRATEGIC GOAL IN OUR FIVE YEAR STRATEGIC PLAN THAT RUNS FROM 2016 TO 2020.  AS THE SAYING GOES THOSE WHO DO NOT PLAN HAVE ALREADY PLANNED TO FAIL.  I THEREFORE, URGE ALL OF YOU GATHERED HERE TODAY TO TAKE THIS MEETING SERIOUSLY AND SHARE THE DELIBERATIONS AND OUTCOMES OF THIS MEETING WITHIN YOUR ORGANISATIONS, AS IT WILL ALLOW FOR EFFECTIVE AND SUSTAINABLE IMPLEMENTATION OF THE 2018 ANNUAL WORK PLAN AND BUDGET.
I ALSO TAKE THIS OPPORTUNITY TO APPEAL TO ALL OF US ZANEC MEMBER ORGANISATIONS TO SHARE ACTIVITY REPORTS MONTHLY, QUARTERLY AND EVEN ANNUALLY WITH ZANEC SECRETARIAT SO THAT WE MOVE AT THE SAME PACE AND HAVE A HOLISTIC APPROACH TO COALITION INTERVENTIONS AND REPORTING.
LADIES AND GENTLEMEN
THE BOARD OF GOVERNORS TAKES THIS OPPORTUNITY TO ENCOURAGE THOSE OF YOU OPERATING FROM OUTSIDE LUSAKA TO BE PARTICIPATING ACTIVELY IN THE EDUCATION SUBSECTOR COMMITTEE'S QUARTERLY MEETINGS AND OTHER RELATED ACTIVITIES. I AM  AWARE THAT THE SECRETARIAT ARE STRIVING THIS YEAR AND BEYOND TO INVOLVE MEMBERS OUTSIDE LUSAKA IN THE SUBSECTOR ACTIVITIES IN AN EFFORT TO BALANCE THE PARTICIPATION OF MEMBERS IN COALITION ACTIVITIES, THEREBY HAVING A HOLISTIC APPROACH IN FOSTERING QUALITY EDUCATION FOR EVERY ZAMBIAN.  IT IS VITAL TO NOTE THAT THE PARTICIPATION IS IN A LOT OF FORMS AND DOES NOT ONLY MEAN PHYSICAL PRESENCE.
I THEREFORE URGE YOU ALL TO LISTEN ATTENTIVELY AND PARTICIPATE IN THE DELIBERATIONS OF THIS MEETING AS THE 2018 ZANEC WORK PLAN AND BUDGET IS THE RESPONSIBILITY OF ALL OF US GATHERED HERE TODAY TO ENSURE THAT IT IS SUCCESSFULLY AND EFFECTIVELY IMPLEMENTED.
MAY I CONCLUDE BY EMPHASING OUR RESOLVE AS BOARD OF GOVERNORS THROUGH YOU TO ENSURE THAT EACH SUBSECTOR COMMITTEE FOCUSES ON ONE STRATEGIC DELIVERABLE FOR 2018 TO WHICH ALL OF US AS INDIVIDUAL ORGANISATIONS AND COLLECTIVELY WILL RALLY TO ACHIEVE BY DECEMBER. THIS IS SO THAT IN 2019 WE TAKE ON OTHER ISSUES.
MAY GOD BLESS YOU ALL!
Find Us on Social Media