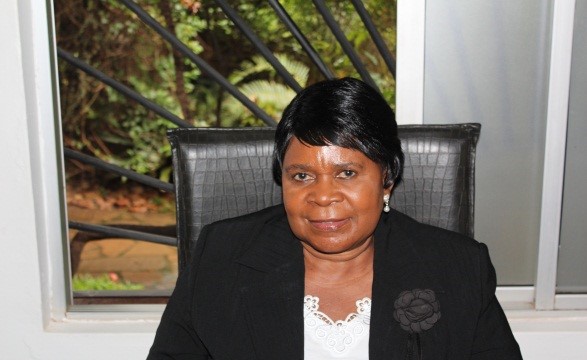 The President of the Republic of Zambia, His Excellency Dr. Edgar Chagwa Lungu, during his National Address held on 8th May 2020 directed that all primary and secondary school examination classes must re-open on 1stJune 2020. This landmark pronouncement which was made in order to avert an education crisis resulting from the prolonged closure of schools is progressive and requires the support of all stakeholders. However, the re-opening of examination classes requires a lot of investment in the sector in order to mitigate against the likely health risks of running classes during the COVID 19 period. As you may be aware, the Ministry of General Education has already invested a lot of resources in sustaining learning during the COVID 19 period through television education programmes and the provision of e-learning content on the ZAMTEL zero-rated internet facility. In addition, more resources are also required to invest in our learners in Early Childhood Education who are currently not benefiting from the ongoing learning programmes. Therefore, in line with the address by the President, the re-opening of Examination classes should be taken as a multi-sectoral responsibility that requires the support of all education stakeholders.
It is for this reason that the Zambia National Education Coalition has partnered with UNICEF and the Ministry of General Education to conduct the school monitoring exercise using a participatory approach involving Provincial and District epidemic preparedness teams and the media among others. The proposed monitoring will nationally sample at least 500 schools that have reopened for Examination classes. The monitoring will help in generating empirical evidence on the existing gaps and local opportunities that can be tapped in order to bridge the existing gaps. ZANEC believes that with the unity of purpose, a lot can be achieved at local level in helping our schools prevent COVID 19. To this effect, the school monitoring exercise will also be used to sensitize local stakeholders on the need to harness local resources from companies, organisations, businesses and individuals to support the improvement of public health standards in our schools.
Finally, ZANEC would like to thank UNICEF and the Ministry of General Education most sincerely for the support rendered to enable us carry out this important monitoring exercise. We would like to assure our Cooperating Partners, including UNICEF, that once the evidence on the existing gaps has been generated, we will still come back to you to ask for your help to enable us address some of the identified weaknesses. With these few words, I now officially launch the countrywide school readiness monitoring exercise accordingly.
Harriet Sianjibu Miyato
ZANEC BOARD CHAIRPERSON
Find Us on Social Media